Noise Control Equipment
The noise control equipment is also known as noise pollution control machine or noise cancelling machine, and it is mainly used in paper making industry.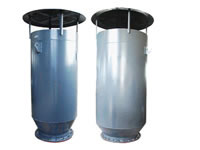 Silencer for Middle and High Pressure Centrifugal Fan:
This kind of noise control equipment is mainly used in reducing the dynamic noises of air at the inlets or outlets of middle and high pressure centrifugal fans, or air moving along pipes. And it is a kind of compound silencer that combines micro-perforation with screw panel resistance.
And the noice cancelling volume of this noise conrol equipment is more than 30dB (A); its resistance coefficient is 1.2; and the operating temperature of this noise cancelling machine is less than 200℃.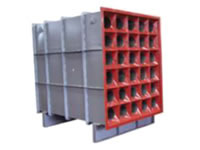 Silencer for Dust Removing Fan
Our noise control equipment for dust-removing fan is mainly used to deal with the air dynamic noises caused by the coking dust-removing fans. This kind of our silencer for dust removing fan is designed with resistant honeycomb structure, and through the combination of its internal sound absorption components, This noise pollution control machine can work in conjunction with various fans.
The silencing volume of this noise control equipment is more than 20dB (A), and the resistance losses are no more than 480Pa.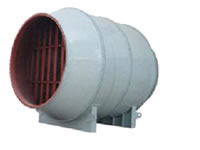 Silencer for Blast Blower
This silencer for blast blower is mainly used to control the noises caused by the air release valve of blast furnace blower. And this kind of silencer is quite suitable for blast furnaces with volumes of 300, 600, 750, 1000, 1200, 1500, 2000, 2500, 3000 and 4000m3.
Impedance composite structure is designed for this kind of noise pollution control equipment for blast blower, and it is capable of working together with a large range of air release valves.
Lantytk® Corp is a professional manufacturer of noise control equipment in China. Besides noise control equipment, we also provide customers worldwide with pulp machine, drying system, crescent tissue making machine, reconstituted tobacco paper making line, special paper equipment, etc. All of our products have been manufactured strictly according to the ISO9001 quality standards. With high quality and competitive price, our products have been quite popular among customers from Thailand, Indonesia, Vietnam, Japan, Australia, Russia, Azerbaijan, Egypt, Turkey, France, Germany, the United States, Brazil, and so on. If you're interested in our noise control equipment, please contact us freely.
Related Products
Centrifugal FanThe 4-72 and 4-68 series centrifugal fans are suitable for the general ventilation applications. And their blades are airfoil-shaped; the diameter of blade wheel ranges from 280mm to 2000mm; its air volume can be as much as 220000m3/h; its total pressure can be up to 3000Pa ...