Air Supply System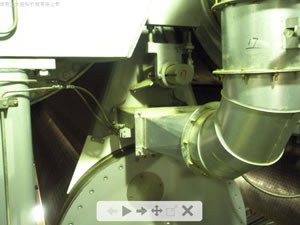 Description of Air Supply System:
The air supply system is specially designed for the closed hood to balance the air inside it, as well as to improve its drying capacity, and the air temperature of this system ranges from 95℃ to 115℃. The temperature of the supplied air varies according to the grade of paper.
After preheated in the air-air recovery device, the supply air will be sent into the air heater to be heated to the required temperature, and then it will be distributed into different blow boxes inside the closed hood. Different types of blow boxes can not only improve the evaporation speed of water inside the paper, but also promote the operating stability of paper sheets. And these blow boxes can meet different operation requirements of different kinds of paper machines.
As a professional manufacturer of air supply system in China, Lantytk® Corp can provide a large selection of paper machines, environment protection equipment, and turn key projects for clients all over the world, including Yankee hood, through air dryer, hot air drying box, air turner, paper workshop ventilation equipment, etc. Our products have been well received by customers from Thailand, Indonesia, Vietnam, Japan, Australia, Russia, Azerbaijan, Egypt, Turkey, France, Germany, the United States, Brazil, and so on. Moreover, OEM service is also available. If you need air supply system, please don't hesitate to contact us.
Related Products
Yankee HoodOur Yankee hood is typically designed to work together with special paper making machines, or in conjunction of high-speed paper machines for thin paper sheets. Its specially designed air blowing mouth has high forming precision, thereby ensuring even air blowing. Its heating media can be steam, electricity, oil, and gases...